The specialists in conducting on the premises
Irish Country House Valuations
Over the years we have conducted important Country House Valuations throughout Ireland, we have successfully sold the contents of numerous large country homes, period hotels and private collections. By conducting an on the premises valuation the vendors collection is viewed in it's original context and surroundings and hence is seen to best advantage by prospective purchasers.
If you are considering selling your entire collection of art or antiques or individual pieces from your collection contact us for a free consultation.
Tynte Park
_____________________________________________
Forthcoming Country House Valuation
(Details will be announced in due course)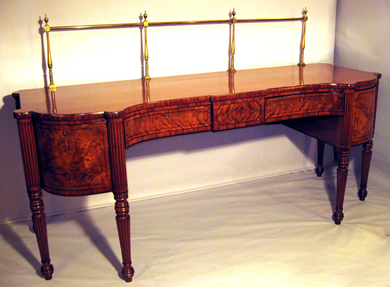 Superb Quality Regency Gillows Sideboard c1810
------------------------------------------------------------------------------------------------
Yahoo! Babel Fish Click for free translation into 12 languages
IMPORTANT ANTIQUES & FINE ART
To view important pieces which we currently have for sale by
private treaty, please follow the link to our 'Online Gallery' above
We currently have private clients with unlimited funds seeking to add important Antiques and important Irish Art to their collections.
Contact us in confidence
Currently seeking exceptional Walter Osborne painting, must be fresh to the market, unseen at valuation, with full provenance.
Currently seeking exceptional Georgian mahogany three pillar dining table
___________________________________________
WE ARE NOW ACCEPTING SUITABLE COLLECTIONS AND ITEMS FOR INCLUSION IN FORTHCOMING VALUATIONS
FORTHCOMING COUNTRY HOUSE VALUATIONS
FORTHCOMING SALEROOM VALUATIONS
If you wish to include Antiques or Art in any of our forthcoming
valuations contact us for a free verbal valuation.
If you are interested in adding items to your collection and wish to be advised as to when valuations are available to view online simply email us your details and we will keep you informed regarding forthcoming valuations.
_________________________________________
OTHER SERVICES
We provide professional advice to clients who wish to form collections of Antiques and Art for both investment and pleasure.
We provide professional advice on the renovation of period buildings, with particular emphasis on the interior design finishes and correct furnishing of period and period style homes.
We conduct valuations for insurance, probate, division and sale. All valuations conducted in confidence by principals only.
Please feel free to contact us with your requirements.
Contact us by E-mail: info@loughlinbowe.com
Or by phone: 00353 (0) 56 7771811
Mobile: 00353 (0) 86 3406358
____________________________________________
SOLD €7,000 SOLD €1,850
SOLD €3,500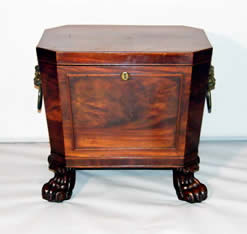 SOLD €2,800
LOUGHIN BOWE antiques FUNDRAISING ACTIVITIES
We are always more than happy to assist charitable organizations and
foundations by conducting valuations at charity events, please feel free
to contact us with your requirements for 2009 and we will endeavor to assist.
CHARITY VALUATION AT CITIWEST HOTEL
In aid of two important children's charities, ISANDS (Infant Stillbirth and
Neonatal Death Society) and the Laura Lynn Children's Hospice Foundation.
Loughlin Bowe conducted an valuation of items with all proceeds being donated
to the charities concerned, raising badly needed funds for two worthy charities.
COUNTRY HOUSE VALUATION
On the instructions of Mr N. & Mrs K. Bullman MFH
At Tynte Park, Dunlavin, Co Wicklow
This valuation included a number of fine pieces which were sold to benefit
Clongowes Wood College Alberto Fuertado Foundation, St Nicholas
National School, Dunlavin & Donard National School. Catering at the
valuation provided by Dunlavin parents association in aid of Dunlavin
national school development fund. Loughlin Bowe antiques also
donated all vendor commission on charity lots to the above charities.